Custom Radiators and Engine Coolers
Air Radiators understand engine cooling applications, manufacturing integrated cooling systems for mobile and stationary engines
Air Radiators understand engine cooling applications and offer full design and manufacture of integrated cooling systems for mobile and stationary engines. We can combine multiple cooling duties for Jacket Water, Inter-Cooler Water Charge Air, Oil and Fuel to ensure maximum performance in the harshest conditions.
Air Radiators offer complete air-cooled radiator packages for:
Small petrol engines to high horsepower diesel and gas engines
Power generators
Mobile equipment
Compressors
Pumps
Air Radiators incorporating CBM Technologies, designs and manufactures high performance cooling and heat recovery solutions for stationary engines.
We draw on more than 40 years of experience in delivering remote and engine mounted radiator systems for diesel and gas engines.
Our specialist engineers design fully customized, fit-for-purpose cooling and heat recovery solutions for power generation plants, pumping stations, mining and drilling machines, and more. We are experts and problem-solvers drawing from a broad range of radiator configurations including vertical, horizontal, V-pack and skid-mounted packages.
Flexibility in the way we partner with customers and utilize technologies ensure we are your true solutions partner, developing and delivering complete, fully tested and application-ready systems, not simply products.
With in-house manufacturing capability in both Australia and Thailand, we meet the needs of demanding projects, tight timelines and international delivery.
High performance under pressure is the hallmark we imbed into every aspect of our service from engineering design and project planning through to manufacturing, delivery, installation and commissioning.
SKID MOUNTED
Engine jacket water
Engine intercooler circuit
Direct charge air-to-air cooling
Fuel cooling
Fan and fan belt cowling
Fan and core guarding
Plumbing kits
De-aeration system – external and integral
Fan impeller and fan pulley spacer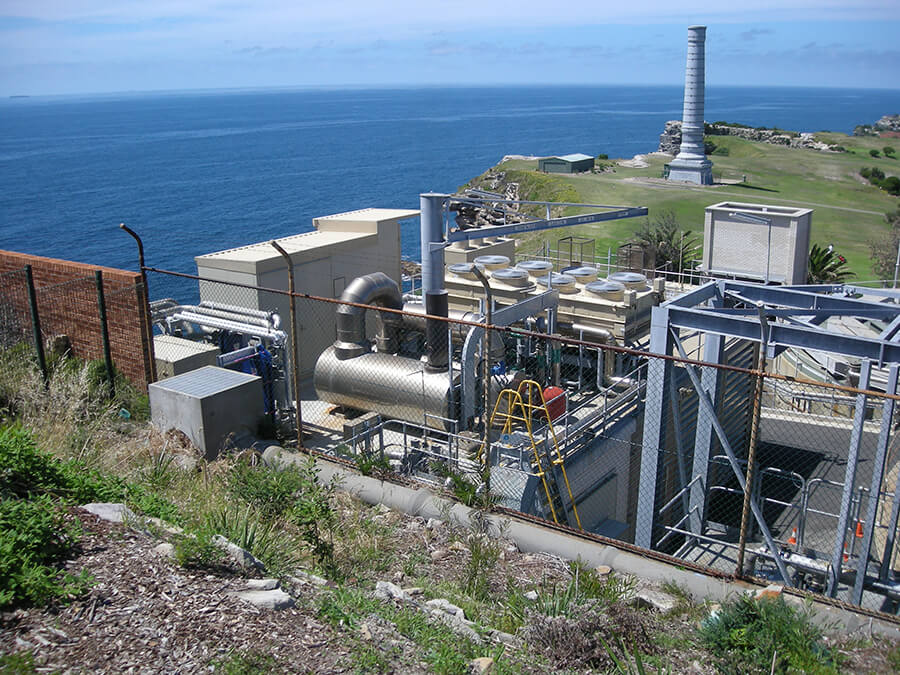 Horizontal remote series
Water, Oil, Compressed air and process fluids
Draw through fan design
Modular construction
The Horizontal Remote Series range of coolers is suited to a wide variety of applications. Our integrated design philosophy ensures flexibility for different heat transfer surfaces, suitable for water, oil, compressed air and process fluids.
The draw-through fan design maximizes fan efficiencies, and ensures optimal cooler performance meeting today's environmental requirements for low noise levels and reduced parasitic power (fan) levels.
The modular construction of our Horizontal Remote Coolers ensures easy maintenance and service activities throughout the extended service life.
vertical remote series
Water, Oil, Compressed air and process fluids
'Blow through' design duct mount fan
Flexible installation (direct mounting, wall mounted or free standing)
The Vertical Remote Series represents a range of cooling modules able to incorporate heat transfer surfaces suitable for water, oil, compressed air and process fluids.
The 'blow through' design employs a duct-mounted fan providing maximum fan efficiency and thus the scope to cater for additional air side resistance, as encountered in canopies, plant rooms and noise-attenuated installations.
The robust construction and innovative design provides flexibility in installation, whether by direct mounting to the engine skid, wall-mounted or, alternatively in a free standing situation. With all products – servicing requirements are addressed at the design stage incorporating modular construction methods to allow easy access for work infield.
V-PACK
Footprint reduction
Flexible design and robust construction using Coil, Pin Fin or traditional Core product
Able to be set up with a variety of heat transfer matrices, the V-Pack configuration is a versatile solution for process cooling applications. Various processes such as compressed gas flow, and compressor oil flow can be cooled in a single module, while maintaining complete segregation and redundancy of each circuit.
Space constraints often seen in offshore applications can be overcome through the features offered by the V-Pack's design. The high cooling density offered by the inclined panel design can fulfill duties previously thought unrealistic in small spaces, therefore offering solution in difficult installations.