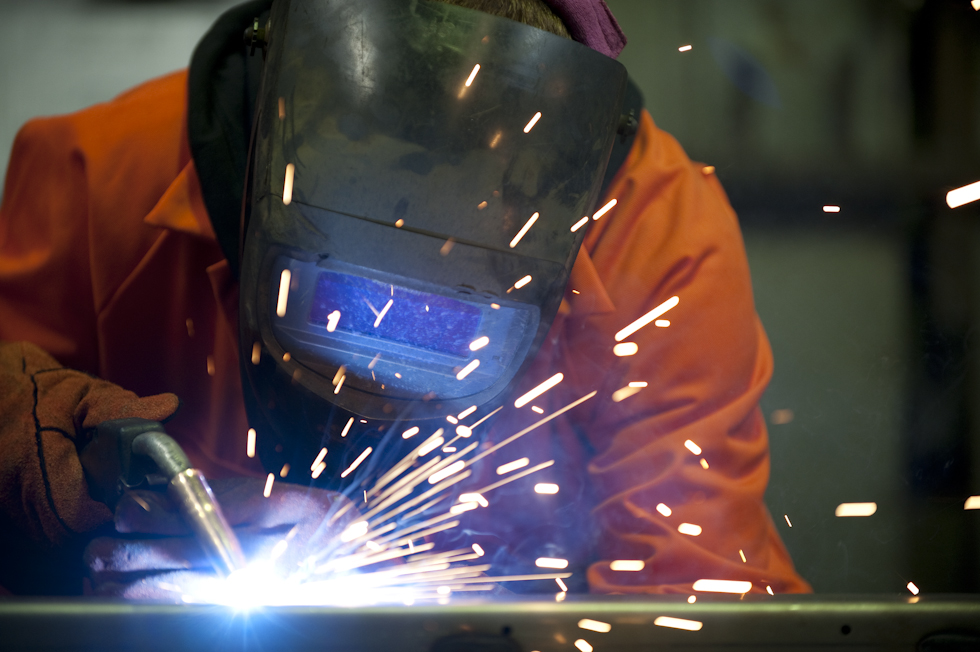 Fabrication
Air Radiators' in-house fabrication capacity enables us to produce complex products with a high degree of quality control in short lead times as part of our solution offering.
We can reliably produce customized products in low volumes while meeting all necessary compliance requirements for our customers including materials specifications, dimensional specifications and traceability.
Our fabrication technicians have capability for pressure code welding to ASME and AS1210 standards.
The manufacturing capabilities across our plants in Adelaide, Lara and Rayong enable the flexibility to work with aluminum, steel and stainless steel in the development of specialized heat transfer products for our customers around the globe.
Heat Exchanger Facilities – Copper/Brass Cores
At the heart of every radiator is the core. Air Radiators and our parent company Adrad have perfected the copper brass core manufacturing process during the 80 plus years of our group's manufacturing history.
The manufacturing of cores is as unique as the applications that our products protect. We draw on all of our manufacturing facilities to ensure the best solution is produced for your application.
From high performance automotive cores, to cores suitable for the harshest industrial applications, the various plants can produce the best-fit components. Although diverse in range, each of our products shares common traits: quality materials, quality machines and quality process.
With copper brass facilities in Western Australia, South Australia, Thailand and Lara, we maintain consistency through the use of high specification equipment. From our LVD turret punches, to VOSS Manufacturing and FinArt Fin machines, we utilize the best equipment to deliver constant and repeatable product to the highest of standards.
We carry out fluxing and baking of our cores to strictly documented work procedures and processes ahead of the hand finishing and testing of every core before delivery to the customer – proven, documented quality.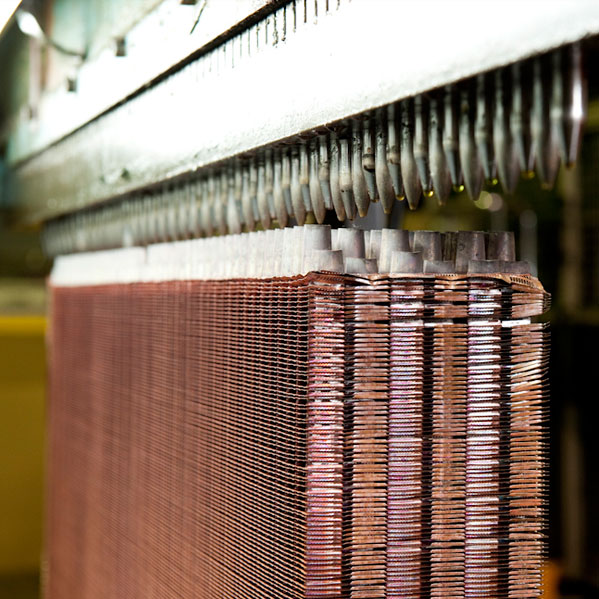 Heat Exchanger Facilities – Pin Fin
The Pin Fin manufacturing plant at our Lara headquarters is unique in many ways. As one of the few Pin Fin plants worldwide, coupled with our experience manufacturing the product, we have adapted the processes and equipment to manufacture tube of any length that the customer may require. Whether you need 100mm or 8000mm, our custom manufactured machines can produce it.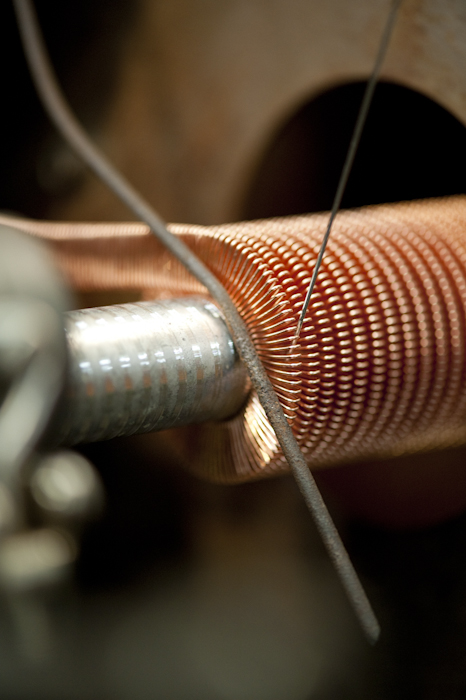 The process breaks the fin application into three sections within the machine: Pin Winding, Tube Winding and Fin Bonding. All of this is done simultaneously on the single machine producing a continuous length of finned tube to the measurement that you require.
A solder dipping bath allows us to pre tin the tube stock, particularly for exotic materials that are slightly harder to get a bond onto. This process also locks the internal turbulator in place.
By configuration changes, our machines can change the number of loops per turn of the tube, as well as the number of turns per meter, creating a customizable tube and fin configuration – delivering complete flexibility across the product.
Heat Exchanger Facilities – Aluminium Products
With two of our manufacturing plants set up to produce aluminium products via the Nocolok® brazing process, we can offer flexibility in design and manufacture.
These facilities are set up for both flexible one-off manufacture as well as OEM production utilizing engineered jigs and fixtures to aid in the process.
The Nocolok® process ensures that efficient brazing is achieved on all product, delivering a robust component, free of defects with the inherent performance of CT finned aluminium product.
Here you can create the content that will be used within the module.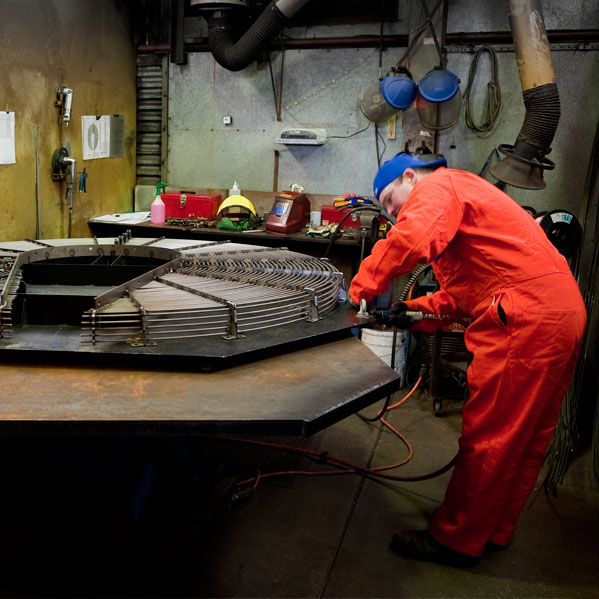 Heat Exchanger Facilities – Shell and Tube
Our fabrication facilities coupled with our knowledge of large heat exchanger assembly ensures we are the logical choice for the service, remanufacture and construction of Shell and Tube Heat exchanger products.
Utilizing plate rolling and press brake capacities, we can manufacture / remanufacture cooler shells and bonnets, all with welding to various pressure vessel weld codes, as required.
We use torque controlled mechanical tube expander tooling to tube cooler tube bundles, including plain bored headers, or with lock in grooves.
Our mature supplier base guarantees access to a broad range of tube stock and header materials, suitable for all your shell and tube heat exchange requirements.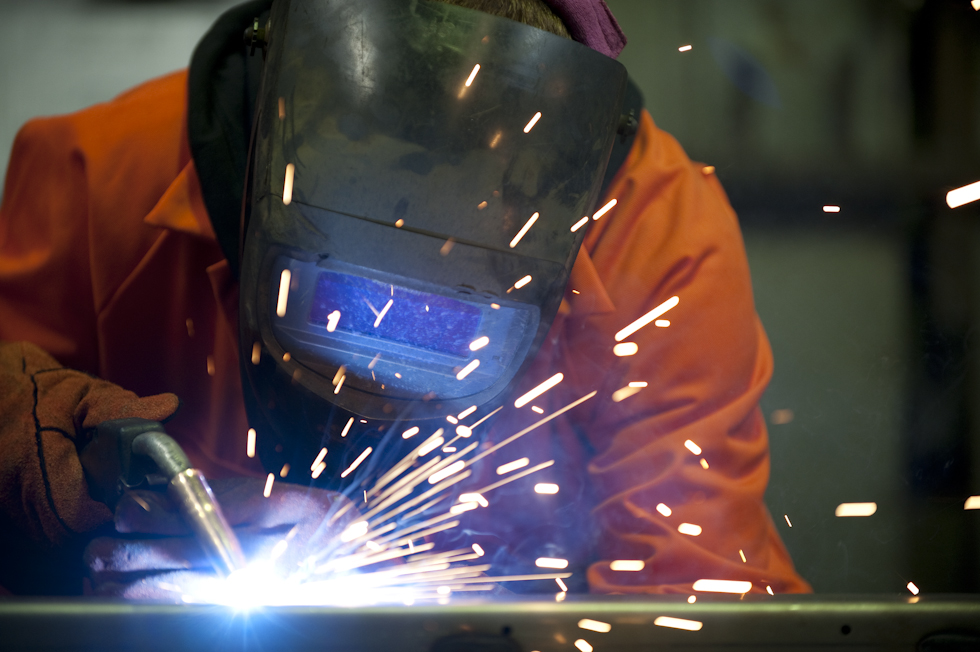 Heat Exchanger Facilities – High Frequency Butt Welded Tube
There are only a handful of specialist radiator tube mills around the world, with most of them located in North America. This can create lead time issues when manufacturing and shipping time is considered. To control this and to deliver the best service to our customers, we operate our own tube mill forming and manufacture our own tube stock for our copper/brass core product.
The tube mill utilizes high frequency butt weld seam technology, offering the strongest tube seam joint possible. Coupled with 'on process' quality inspection through the use of eddy current measurement, ensuring seam integrity and completeness, we can integrate one of the best quality tubes available into our solutions.
The tube material is selected for its high quality and durable properties. Very tight control in the alloying of the brass tube material ensures strong corrosion resistance, whilst maintaining the mechanical properties of the brass leading to a high durability product.
With the ability to cut tubes on the fly, we can offer the most flexible tube stock sizes for our customers, while cutting cost due to scrap, and waste.
Heat Exchanger Facilities – Solder Coated Fin Strip
Providing increased durability and corrosion resistance, Solder Coating (SC) of the fin offers long-term suitable operation.
Originating from the Hot Solder Dipped core process, the SC process addresses the safety concerns associated with molten baths of metal. Our SC process is fully automated and contained, ensuring access to the process and escape of fume and alike is minimized.
The one of a kind process ensures an even coating of the solder material on the fin, prior to the build of the core assembly, limiting exposure to manual handing and environmental issues for our operators.
The coated fin uses a high purity copper 0.1mm base fin and is available in various strip widths to suit the application.