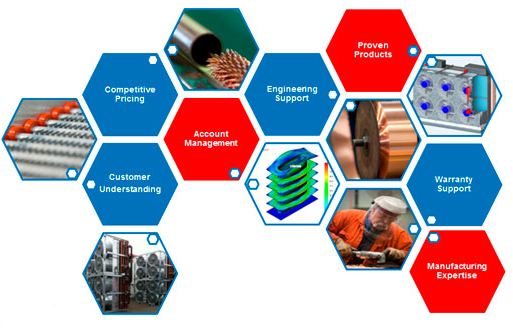 Team
The Application Engineering team at Air Radiators draws on more than 40 years of experience servicing our industry to ensure that the right product is designed and manufactured to your specifications.
Our team has detailed knowledge of where our product is used and what our products do. We share this knowledge with the customer throughout our selection process, providing the best solution for the application – first time, every time. Air Radiators speaks the language of your industry.
Taking your design specification and our application knowledge, we develop each product as a fit-for-purpose solution, meeting thermal specification via in-house thermals program and industry standards – HTRI and Kuli thermal design software and including design features that match the job at hand. Irrespective of the duty or application, Air Radiators has the background to optimize the product for you.
The Application Engineering team utilizes real world data to complete the designs on our cooling packages, analyzing the thermal performance and appropriately selecting the best cooling technology for your machine. Above ground, under ground, on or off shore, the cooling solution will draw on the latest and most appropriate technologies to provide flawless operation on the job.