Oil & Gas
Air Radiators custom radiator packages are designed to operate reliably in the extreme temperatures and environmental conditions of the oil and gas industry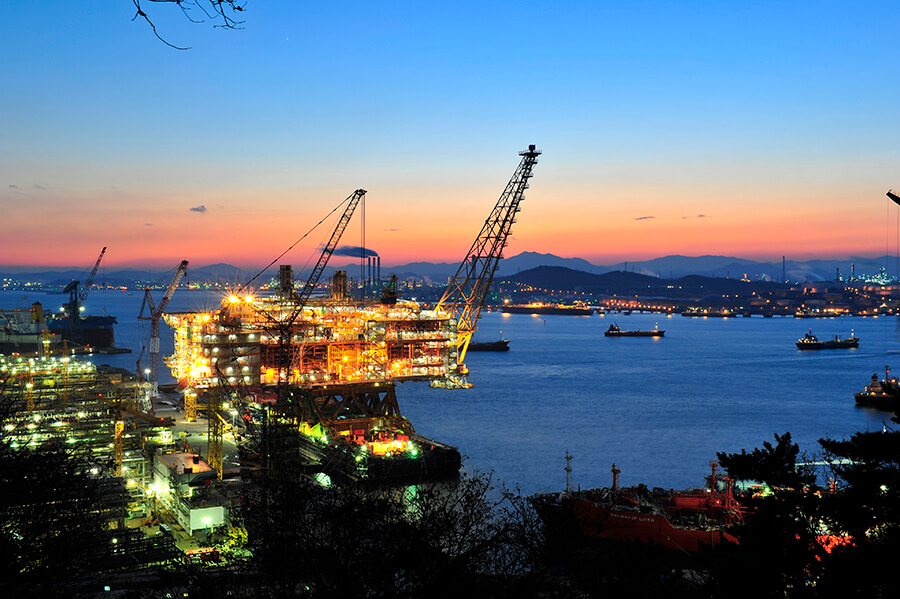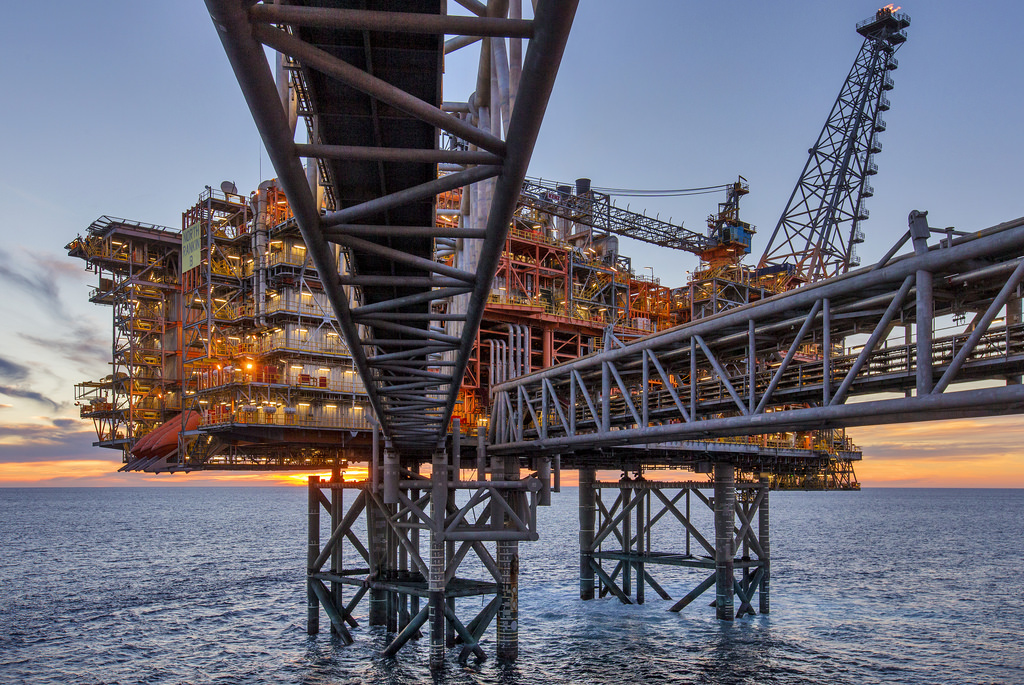 Air Radiators' cooling systems operate in extreme temperatures and environmental conditions whilst maintaining compliance to strict global design codes including ASME, API and other pressure vessel codes. We understand oil and gas resources are often located in the harshest corners of the globe and make our products accordingly.
Our customised radiator packages are designed to operate safely and reliably irrespective of the operational conditions (quite often when all else has failed) including:
Hazardous area blackstart generator radiator systems
Downstream process coolers
Oil coolers
Air compressor after & inter coolers
Air Radiators incorporating CBM Technologies, designs and manufactures high performance cooling and heat recovery solutions for stationary engines.
We draw on more than 40 years of experience in delivering remote and engine mounted radiator systems for diesel and gas engines.
Our specialist engineers design fully customized, fit-for-purpose cooling and heat recovery solutions for power generation plants, pumping stations, mining and drilling machines, and more. We are experts and problem-solvers drawing from a broad range of radiator configurations including vertical, horizontal, V-pack and skid-mounted packages.
Flexibility in the way we partner with customers and utilize technologies ensure we are your true solutions partner, developing and delivering complete, fully tested and application-ready systems, not simply products.
With in-house manufacturing capability in both Australia and Thailand, we meet the needs of demanding projects, tight timelines and international delivery.
High performance under pressure is the hallmark we imbed into every aspect of our service from engineering design and project planning through to manufacturing, delivery, installation and commissioning.
APPLICATION
For over 40 years Air Radiators has delivered innovative systems for base load power generation, standby power, and pumping stations, using combined multi circuit radiators integrating Charge Air, Oil cooling, and Engine Water Cooling in a single package.
Power Generation
Power generation equipment demands the highest degree of reliability and durability. Air Radiators has earned a solid reputation for delivering heat transfer solutions that exceed customers' expectations for thermal performance and service life across applications including:
Reciprocating engines – diesel and gas fuelled
Gas turbines
Co-generation plant
We understand the specific needs of the power generation market and use our engineering know how and proven technologies to deliver you optimum solutions for each application.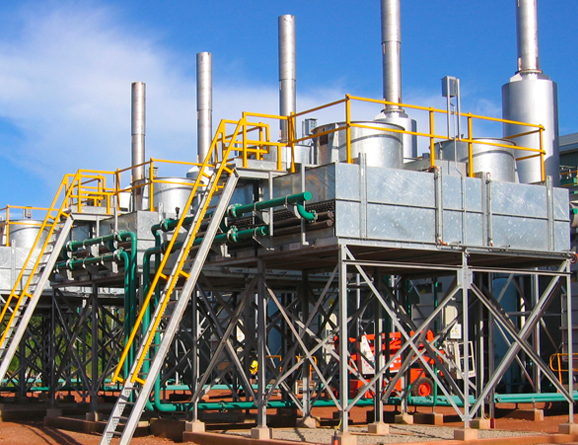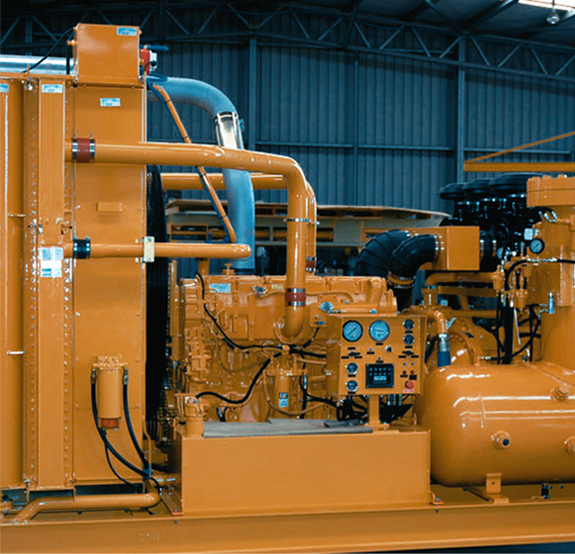 CO – GENERATION
Engine heat is increasingly being recovered to provide thermal energy for adjacent processes. At Air Radiators, we've worked with customers to develop co-generation solutions that harvest the enormous amount of waste heat generated by engines using a wide variety of heat exchangers. Typically, the two primary sources of recovered heat are engine jacket water and exhaust gas.
Heating required for manufacturing processes
Heat for hot water circuits in air-conditioning systems
Heating water used for hot water services
Ammonia evaporation for chillers and freezers
Heated air for process dryers
Pre-heating water supply to boilers
Air Radiators designs custom heat exchangers to complement remote radiator systems to meet specified design criteria.
renewable energy
Nullam praesent, aliquam massa lorem ac, luctus vel lobortis laoreet vestibulum at nunc. Porttitor morbi, aliquam eget ratione odio lacus, sagittis fusce lectus. Pellentesque magna dolor sem sed, pellentesque ligula in in vel malesuada, non duis scelerisque odio nunc, purus doloribus nonummy. Et fugiat tellus nec a elementum amet. Erat nibh, maecenas consectetuer proin cursus adipiscing, lorem viverra tortor aliquam donec porta in, in pulvinar accumsan mauris nonummy habitant exercitationem.
Ultrices proin scelerisque, a risus quis arcu habitant
Placerat turpis pretium. Ipsum aenean nec non eros
Ligula wisi nec ipsum magna wisi
Molestie enim feugiat viverra amet arcu
Ac mauris magna turpis duis leo interdum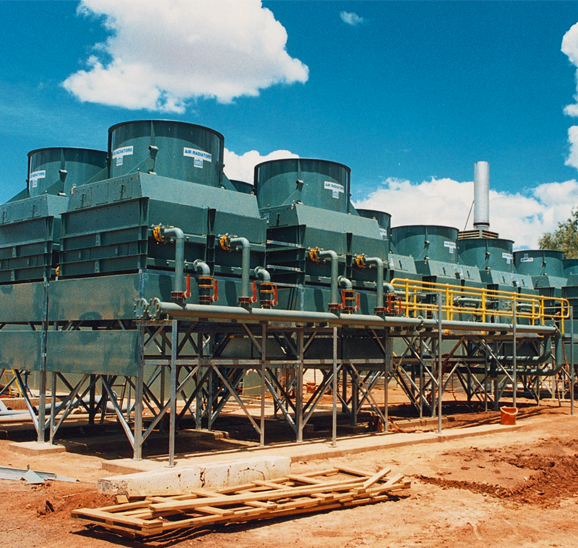 products
Air Radiators develops innovative Industrial solutions in partnership with you using a diverse range of products and configurations including:
Application - Sundyne LMV311 Pump gearbox lubrication oil cooler
Application - Diesel powered air compressor package – inter & after cooler