Installation, Testing and Commissioning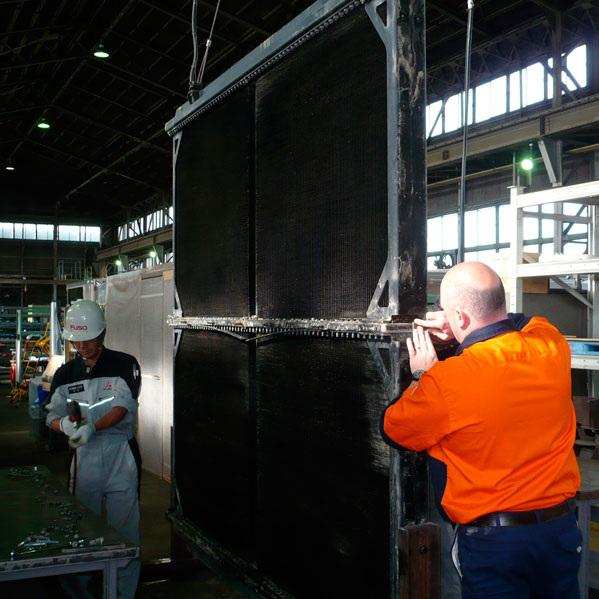 Overview
Our specialised and experienced team have the skills and capability to offer an end to end service experience.
From testing of your plant and equipment to understand the performance and upgrade paths available for your equipment, through to the installation and commissioning of the cooling system, Air Radiators offer a 'know how' offered by few others.
Data logging and other non-destructive testing methods ensure that our team can unlock the mysteries of the performance of your existing system. Analysis of this data allows diagnosis, modification and redesign as required to be made.
Correct installation of our product offers long life and best performance. Who better to install and commission the equipment other than those that designed and built the unit. Our team of Installation, Commissioning and Service Engineers have experience in installing and optimizing the product that we manufacture all around the world.